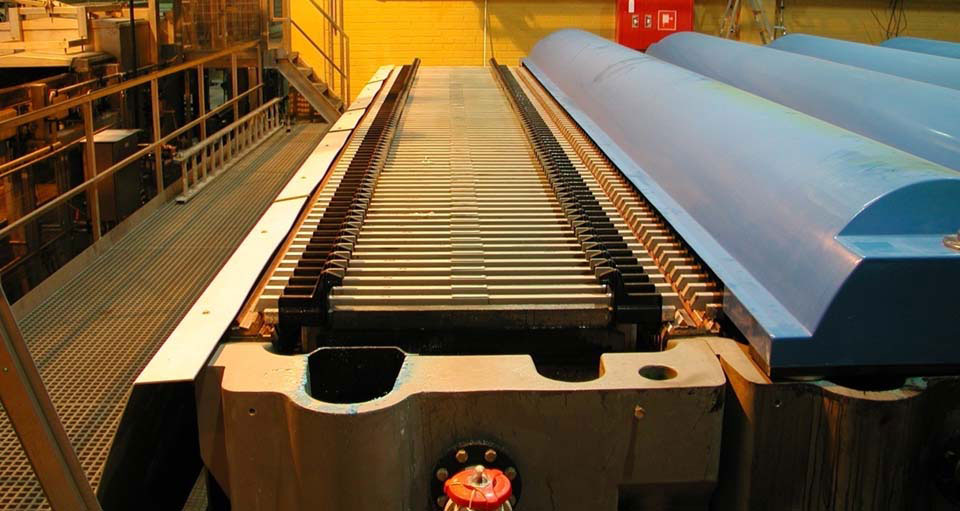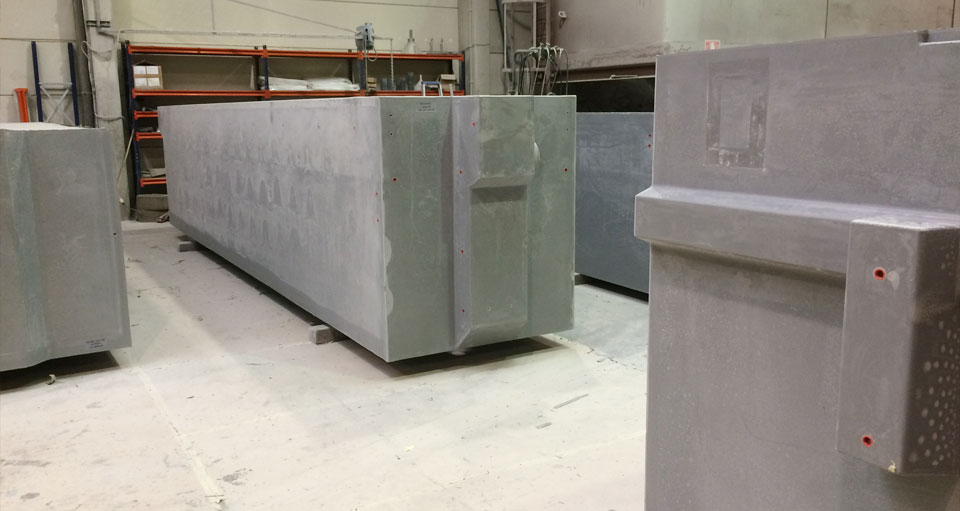 Corrosion Resistant Advanced Composite
Our advanced technology vinylester-based composite is specifically designed to provide superior chemical resistance and mechanical durability, withstanding the extreme environment of a refinery tank house.
Monolithic Construction
The UNICELL® is the originally monolithically cast electrolytic cell with integrated overflow/decant and inlet piping systems. Eliminating cold joints and seams from cell designs has reduced long-term maintenance costs.
Non-Conductive FRP Rebar Reinforcement
Fiberglass Reinforced Plastic Rebar provides structural protection against catastrophic failure to each UNICELL® without the possibility of creating short circuits.
Easy Installation
Pre-cast piping connections ensure an effortless field hook-up, save expensive labour and materials, eliminate unnecessary downtime, and thereby improve overall productivity.
Advanced Wall Construction
STEULER-CTI's advanced composite technology allows UNICELL® wall designs that support electrodes and electrolyte with minimal deflection. Sleek wall design allows a tank house to add additional cells of electrodes to increase production capacity.
UNICELL® ADVANCED DESIGN OPTIONS
Patented Integrally Cast Piping Systems
STEULER-CTI offers a variety of proven integrally cast piping systems. Pre-cast piping that is protected by STEULER-CTI's advanced technical composite decreases initial installation expenses, costly production downtime and long-term maintenance costs.
Customised Inlet Designs
STEULER-CTI has inlet options for a variety of electrolyte flow patterns and fast filling capabilities. These precisely planned features provide better electrolyte flow control.
Overflow and Decant Designs
All UNICELLs® contain a proven integrated cast overflow arrangement. Overflow designs are available that can allow decantation at a controlled level without disturbing slimes to aid in maintaining clarity of the electrolyte, reducing unnecessary slimes treatment.
Sloped UNICELL® Bottom Designs
The slope of the UNICELL® floor is dependent on the needs of each individual tankhouse. STEULER-CTI has numerous options that can increase tankhouse productivity and slimes recovery.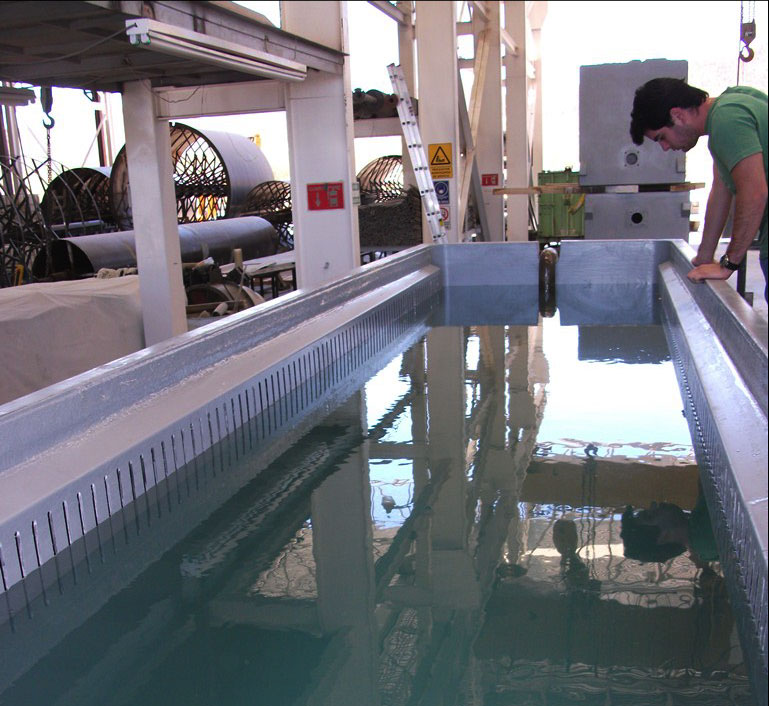 ANODES
BUS BARS
CELL TOP FURNITURE
POLYMER CONCRETE PUMP BASES
SECTIONAL TANKS
STEULER-CTI not only manufactures and supplies UNICELLs®. We can install them as well, whether on Greenfield sites, or replacing old cells in existing refineries. Our expertise covers the entire project requirement:
Detailed project planning including development of work plans, safety plans, work schedules and the like, from power down to power up

Demolition of existing cell assembly including removal of liners, pipework and all other connected equipment

Rehabilitation of existing support structures

Erection of UNICELLs® including placement and levelling

Supply and connection of piping systems, pipe hangers etc

Re-fitting walkways

Testing and re-commissioning of cell arrangement